4th–6th April
Legia Warsaw
Municipal Stadium

entrance: 6 EUR 3-days pass 3,5 EUR 1-day pass Th 16-0, Fr 12-0, Sa 12-0
4th–6th April
Legia Warsaw
Municipal Stadium

entrance: 6 EUR 3-days pass 3,5 EUR 1-day pass Th 16-0, Fr 12-0, Sa 12-0
THE FESTIVAL WILL BE HELD IN
00

Days

00

Hours

00

Minutes
New wave is the new face of brewing - detached from tradition, unscrupulous, crazy and open for challenges. Now, in Poland, surprising new beers are made, creating a counterweight for boring eurolagers. At the Warsaw Beer Festival, you'll meet the forefront of the new wave. On the malty beach the Sun burns and the wind carries citrus, hoppy aromas. Wave after wave; harsh bitterness and new tastes strike. Let yourself get carried away.

We present all faces of the Polish craft beer movement – we're inviting brewers and homebrewers, bloggers, beer aficionados and hopheads. With no bullshit, we'll show you the new school of brewing. It's the best face of beer culture and the first such festival in Poland.

#wfp6, April 2016


#wfp7, October 2017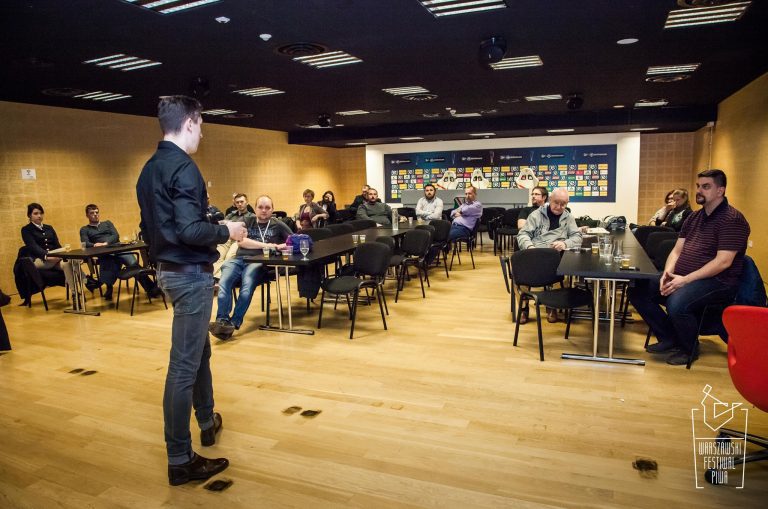 Rozpoczęliśmy sprzedaż biletów na warsztaty! Powoli uzupełniamy też program i naszą nową stronę internetową! read more
News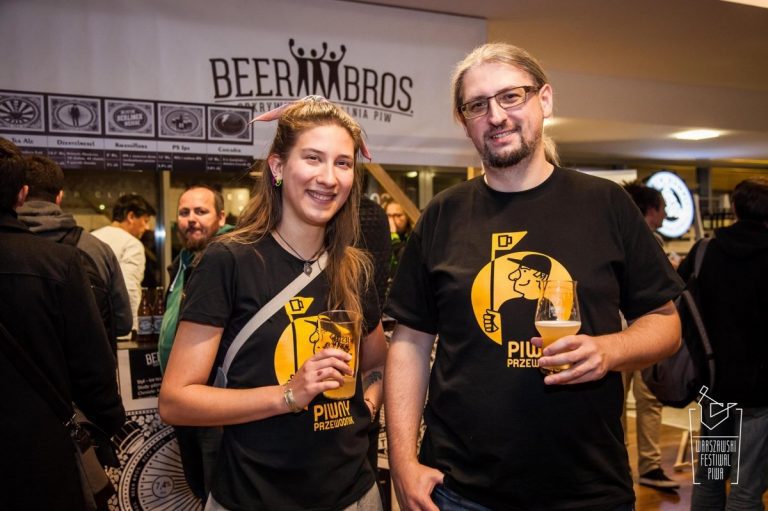 During the Warsaw Beer Festival, about 700-800 beers will be served from 350 taps. If you are a normal person and do not sacrifice every moment to follow what's happening in the beer world, the variety of beer styles and breweries can make you feel dizzy. That's why it is… read more
ORGANISERS
Paweł Leszczyński is a homebrewer and - as certified beer judge - he specialises in sensory trainings. As craft beer advisor he works for Viking Malt. Jacek Materski is a co-funder of the first Polish craft brewery Artezan.. He is beer lover and one of the most experienced beer judges in Poland. He is also co-owner of Artezan Craft Beer Pub.
WYSTAWCY
During the festival around 50 best craft breweries from Poland and rest of Europe will present their beers, as well with some craft beer pubs and importers. Beer will be purred from more than 350 taps. You can also try craft coffee and delicious food. Check our exhibitors and beer list.
SPACE
Warszawski Festiwal Piwa jak zwykle odbywa się na Miejskim Stadionie Legii Warszawa im. Marszałka J. Piłsudskiego, który mieści się przy ulicy Łazienkowskiej 3. Przestrzeń jest w większości ocieplana i kryta, blisko centrum, łatwo można dojechać autobusami, czy dojść na piechotę. To właśnie jej WFP zawdzięcza wiele ze swojego klimatu. Sprawdź, jak dotrzeć.